well hey there old friends, been gone for awhile but i still check in. i have 5 SCX10's, a TF2 and a Street Jam OTA R31 i still play with in local RC groups. but here's been my main focus.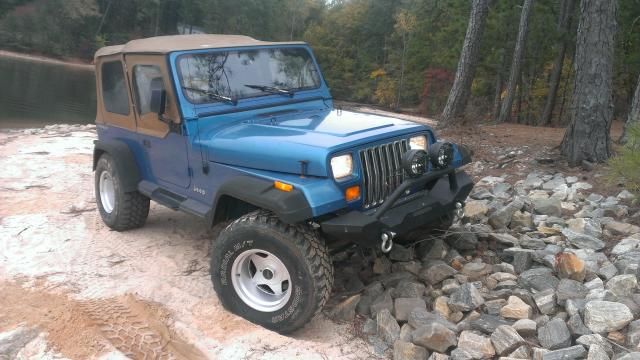 1994 wrangler (i call him Squanto)
4.0L 5 speed
A/C
4in lift 1in shackles
33in tires (35in MTR Kevlars on back order)
ford 8.8 rear axle
SYE kit and custom Carolina shaft
1in stretch
i've literally rebuilt the entire vehicle from the ground up. i even rebuilt the AX15 myself. here's some pictures of my adventures with squanto.
transmission rebuild time
Drove 6 hours round trip to Alabama to pick up my new lift from Rusty's. on 15 year old sky jacker leafs that was one hell of a trip.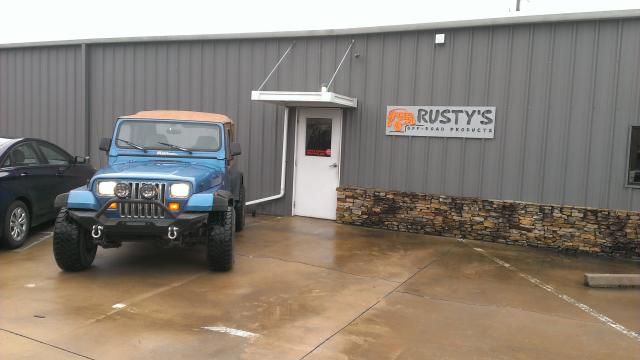 my buddy had that ****ing huge sas'd Chevy on 40's that always broke down. he blew up a u joint and i had to tow him home. this was actually the second time that truck got pulled by a jeep. first time was by a XJ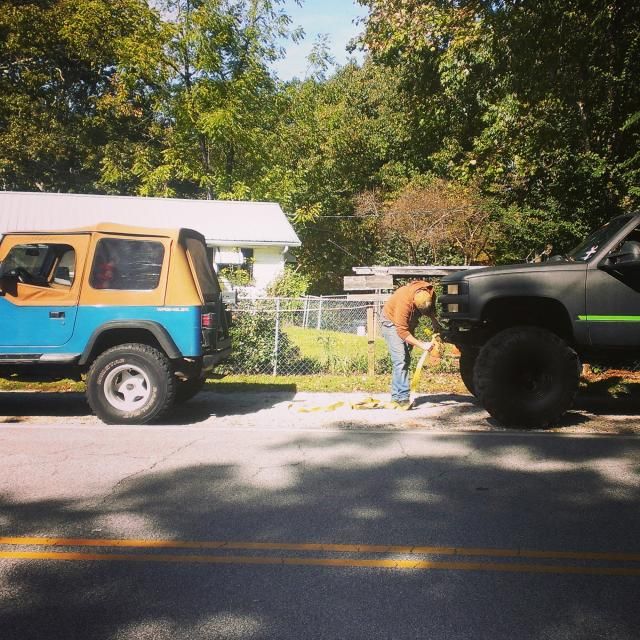 had really bad frame rust and i had to cut the rear cross member and the rear section of the pass side and weld a new section in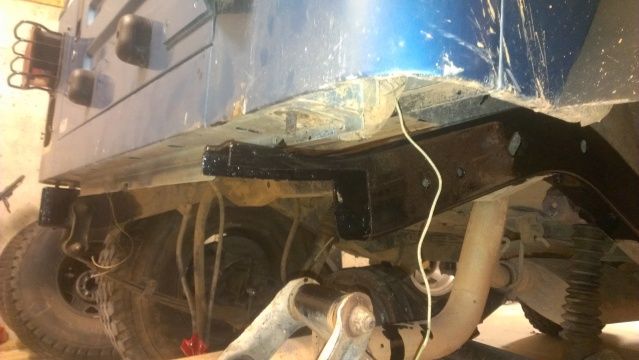 all better now
you can also see my 8.8 in that pic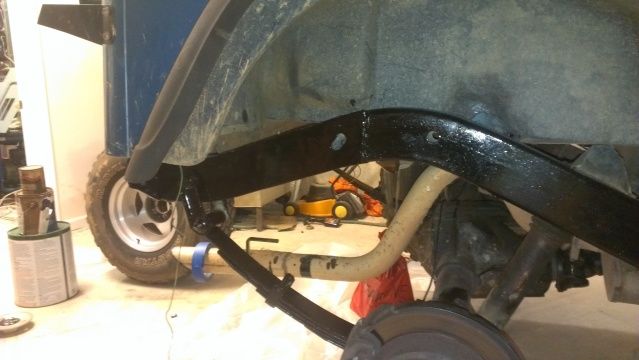 this is my hard top and full doors i also have for him
here's Squanto pulling my 1962 Boston Whaler i restored. i bought it bare hull and trailer. i repainted it and built the seats and consoles for it using a kit from California.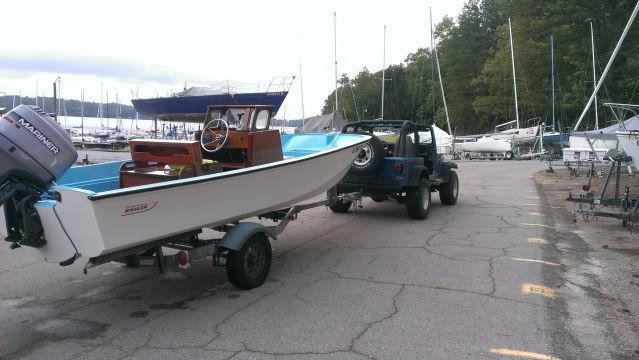 this is the day i brought my 8.8 home from the junk yard after i blew up my 35 for the 3rd time. the first 2 were axle shafts. the 3rd time i sheared every bolt holding the ring gear to the carrier. (wasn't worth fixing after that)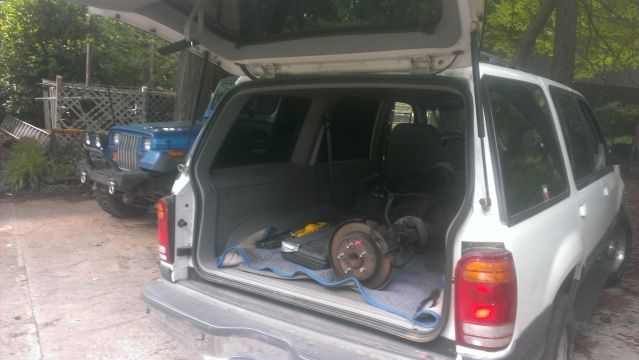 one of my trips up bell mountain. the jeep next to me is Squanto's big brother "cookie monster" named after the guy who owns it his last name is cook. its rare you find another yj the same color as mine "Navajo turquoise metallic" they call it.
got on 3 wheels and my buddy Andrew had to get a pic haha
here's a picture of Squanto while i was working on my whaler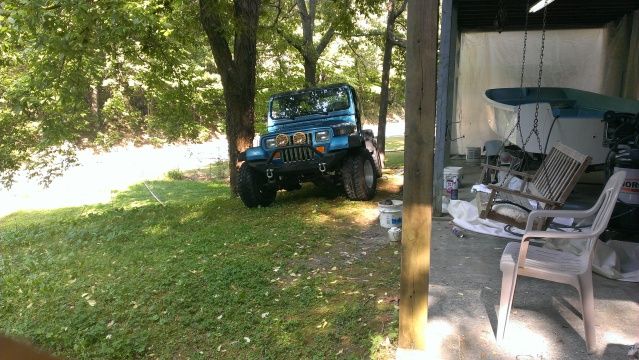 these are just some of many. currently i an doing maintenance things. i will be driving Squanto to San Diego in December (from Atlanta GA). i'm currently 20 years old and leave for navy basic training October 6th or 94 day, 9 hours, and 31 minutes from now (not that i'm counting or anything) after basic i go to San Diego for almost a year for A school (hence why i'm driving Squanto to San Diego). i'll be a STG (Sonar tech- Surface)
i hope everyone is doing well, i don't check here but maybe 1-2 times a year but you can add me on Facebook at
https://www.facebook.com/robbie.estes.7
just shoot me a message to tell me you are from XMS. or follow me on Instagram my UN is "ROARPANTS"
Again i hope everyone is doing well,
Winner