So.....
I haven't bought any new bodies yet but....... I decided to finally do something with my Red FD. Its kinda weird, but that's what I thought with my Black Drifter Skyline too.
You ready?? Its nothing special, but here's my "new" sticker slapped drifter FD3S!!!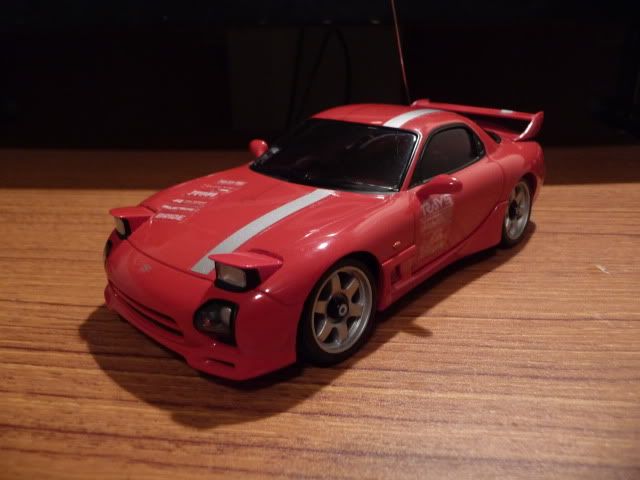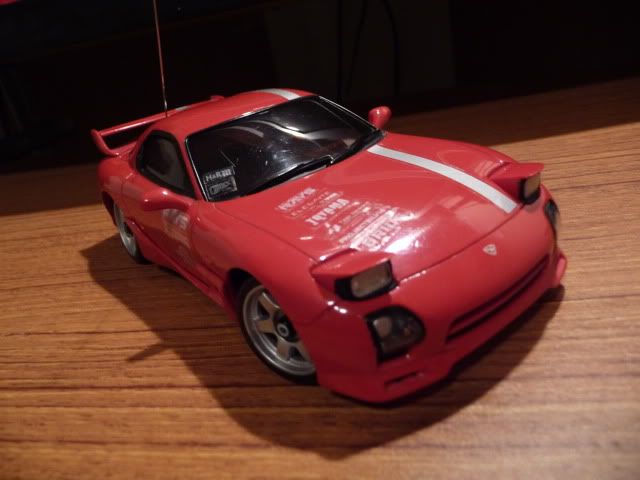 Not a ton of stickers though, cause I ran out!!! I'm completely out of the good ones
Kinda sucks... the rest are on the Skyline lol!!
Nothing special, kinda ricey but I like it. I was aching to make anothe "drift car" so I slapped stickers on this one cause I'll be using it more often now.
Might I add, mini-z awd drifting is hard!! at least compared to xmod drifting. these cars are so tail happy even with awd lol