i know, i know...there's many different ways, using many different materials to bodylift an xmod. i've tried a few myself, but this is my favorite, cheapest, and least time consuming method, and it looks really clean...
step1: go to radioshack and look in this little bin with nuts and bolts...you'll need a pack of the 2-56 nuts and the 2-56 machine screws...they're $1.99 a pack and they look like this...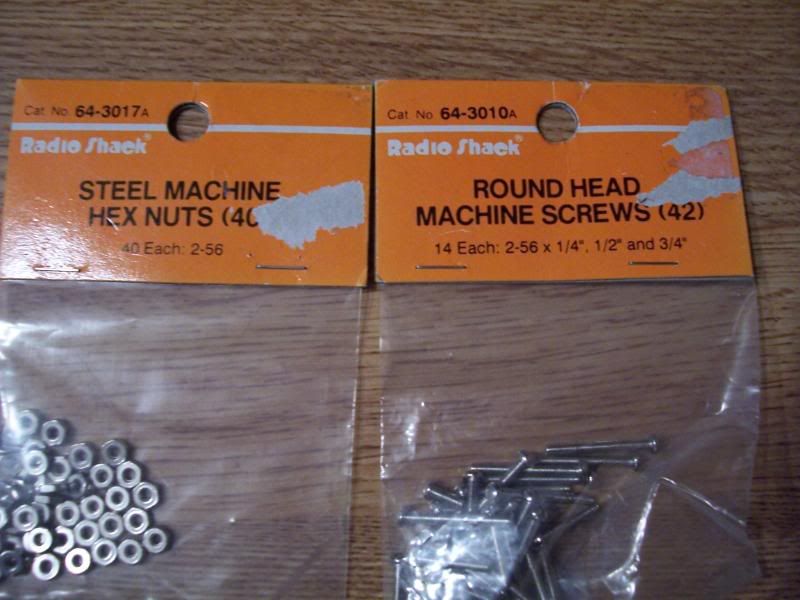 just in case you don't see the size # on there, the RS catalog # for them are 64-3017A for the hex nuts and 64-3010A for the machine screws...
step2: get you some needlenose pliers and a small flathead screwdriver...
step3: our victim for the day is my friend donovan's F-150...
the first thing we do is pretty basic...pull off the front clip, and push whichever length screw that you want though the two holes facing down...i like using the longer ones to get maximum lift. it's going to look like this...
after you do this, thread a nut on each screw, all the way up to the front clip to lock your screws in place so your front clip won't wobble. after this, thread another nut on each screw, about 1/4 of an inch. screw both of the screws into your stock front bodyclip holes on the chassis. after you've done so, tighten up on the two nuts that are against the front clip to lock it in place, your two nuts at the bottom of the screw, thread them down toward the chassis and snug them up (gives the lift a little more support) what you have should look like this now...
k, we good? sweet =)
step4: remove the three screws from your rear clip's base and pull out the base.
do the same thing that you did with the front clip, using the same size screws...push a screw through each of the three holes, then back a nut up to the clip base, but leave it loose enough to where the screw can still turn. thread a nut about 1/4 up on each of the three screws again, it should look like this...
go ahead and screw your rear clip base back onto the truck's body, snug the bottom nuts down to where they press against the body...then go ahead and snug the other two nuts up to the clip to hold it stable...installed, this is what you should get...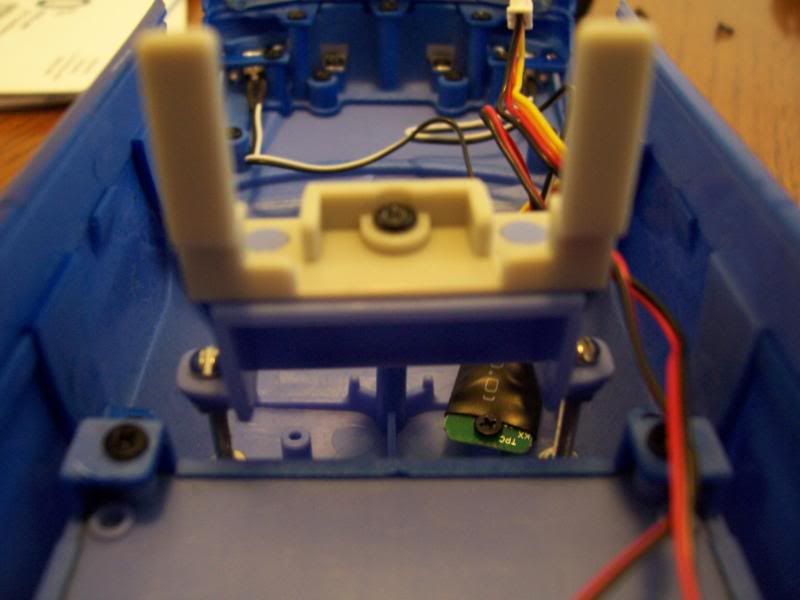 now we're done...again, make sure all your nuts are snugged up against what they're supposed to be, then you're ready to put your body back on!
this is what don't truck looks like with the lift...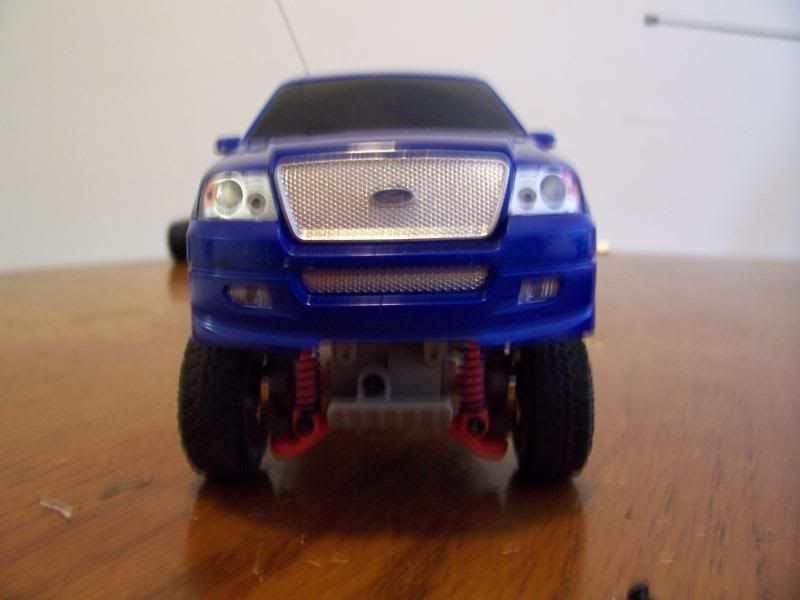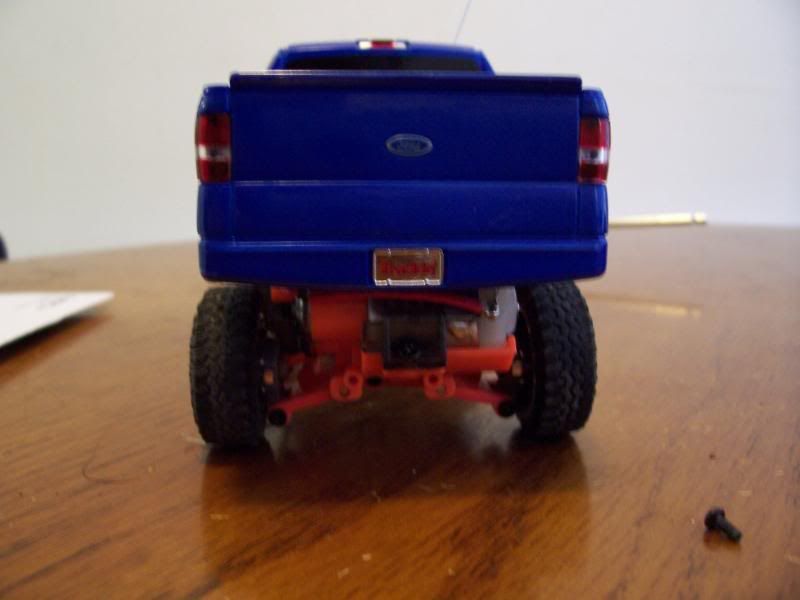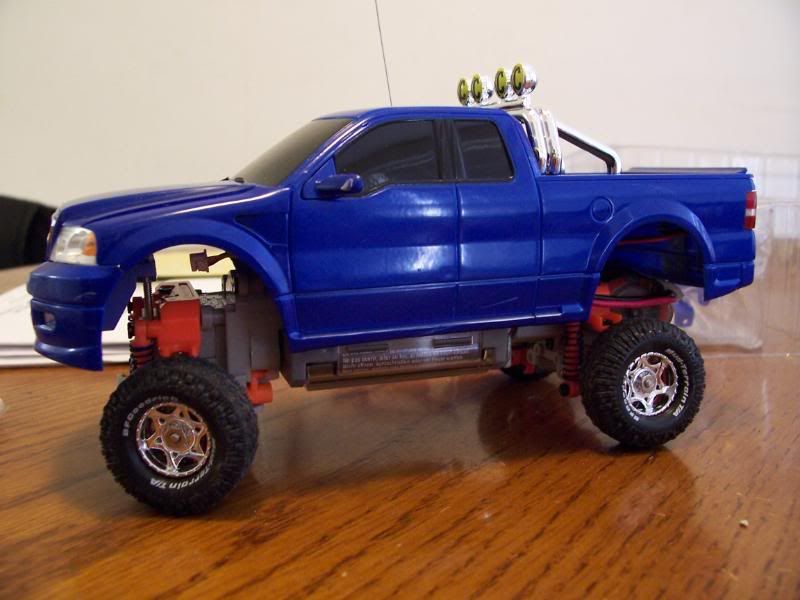 as you see in the last picture, your 2-56 nuts can also be used as wheel lock nuts =P looks preetty sweet. like i said in the beginning, you can use whatever heigh screw you want to achieve your preferred height of bodylift. if you have any questions feel free to pm me or email me at
rhodified@hotmail.com
.